Bio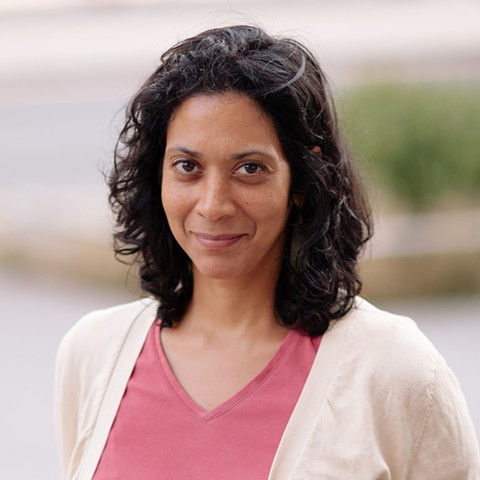 Alicia Grullón is from and based in New York City. Grullón's works have been shown in numerous group exhibitions including The 8th Floor, Bronx Museum of the Arts, BRIC House for Arts and Media, School of Visual Arts, El Museo del Barrio, Columbia University, Socrates Sculpture Park, Performa 11, Old Stone House and Art in Odd Places. She has received grants from the Puffin Foundation, Bronx Council on the Arts, the Department of Cultural Affairs of the City of New York, and Franklin Furnace Archives. She has participated in residencies with Hemispheric Institute for Politics and Performance at New York University, Center for Book Arts, Bronx Museum of Arts on 80 White Street AIM Alum, and Shandanken Project on Governors island. She has presented for the 2017 Whitney Biennial with Occupy Museums, Creative Time Summit 2015, The Royal College of Art, and United States Association for Art Educators. Her work has been written about in the New York Times, Village Voice, Hyperallergic, Creative Time Reports, ArtNet News, The Columbia Spectator and Women & Performance: A Journal of Feminist Theory from Taylor and Francis. Grullon is the recipient of the inaugural Colene Brown Art Prize for 2019. She received a BFA from TISCH School of the Arts at New York University, an MFA from the State University of New York at New Paltz and has done doctoral coursework in Art and Art Education at the Teacher's College at Columbia University. 
Her art activist work led her to be one of the initial and current organizers for The People's Cultural Plan (The PCP), a collection of artists and cultural workers addressing inadequacies with the city's first proposed cultural plan. The PCP's 17-page plan is divided into 3 planks: Housing & Displacement, Cultural Funding Equity & Labor Equity. It launched in July 2017 at Artists Space and in September, The PCP's response to the city's plan was published in Hyperallergic. Grullon has co-authored Op Eds on The PCP for Hyperallergic and City Limits and self-authored Organized Hope: Reflections on The People's Cultural Plan for The Latinx Project at New York University. 
Grullón's legislative art project PERCENT FOR GREEN looks at climate change from the perspective of environmental injustices in the Bronx and has created a functioning green bill with Bronx residents. This project contributed to her acting as one of the co-lead organizers in the Bronx for the People's Climate March. She has presented on this project at the Annual Art Historians Association"s conference in London, United States Art Educators Association, The 8th Floor, Creative Time Summit 2015, The Pratt Institute, and The American Museum of Natural History.
Among her scholarly work, she is a contributing author in Rhetoric, Social Value and the Arts: But How Does it Work? a collection of essays by artists and historians on social practice work edited by Dr. Nicola Mann and Charlotte Bonham-Carter from Palgrave Macmillian and for Bringing Communities Through Socially Engaged Art from Routledge 2019, edited by Dr. Alice Wexler and Vita Sabbaghi. Grullon has also co-authored an Op Ed The Intrinsic Value of Neighborhoods Undergoing Gentrification with Executive Director of Mothers on the Move Wanda Salaman on the ramifications of gentrification in the Bronx.
Her curatorial projects include What is Here is Open: Selections from Treasures of the Trash Collection which she co-curated with Nelson Molina, a retired sanitation worker who collected objects creating the collection. The exhibition opened to great reviews at Hunter Gallery East Harlem made possible with HiArts in East Harlem. Others include Her Art Will Be Cannibal at the Longwood Art Gallery at CUNY HOSTOS is influenced by the writing of Martinique poet and philosopher Suzanne Césaire (1915-1966) and includes art by women of color whose work breaks down patriarchy, class, and racial paradigms in contemporary contexts. The exhibition is in part supported through the National Endowment of the Arts and New York State Council on the Arts through Governor Andrew M. Cuomo.  
Grullón has served as a mentor for New York Foundation of the Arts's Immigrant Artist Mentoring Program and as Artist Catalyst for The Laundromat Project from 2016-2018. As an artist and community fellow for Columbia University's Wallach Art Gallery, she worked closely with a network of stakeholders and artists on a three-year advisory committee to better connect the art gallery to urgent community needs in Harlem.  
Grullon is an adjunct at The School of Visual Arts and the City University of New York.